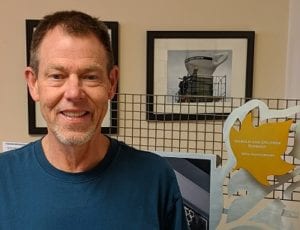 New sign projects need an expert to handle them from start to finish.  That's Eric Rohs.  He's been in the sign business for years and is a veteran contractor. That level of experience means the sign projects being designed, built and installed by Sign Effectz run smoothly. #SignExpert
As a hands-on kind of guy, Eric oversees sign projects from start to finish.  He ensures that all materials and specifications are correct and that we have gathered all the information we need into one central location. Because he was a contractor for years, he has a "measure twice, cut once" mindset when it comes to detail and knows a thing or two about permitting.
We asked Eric, what makes a great sign? Eric told us, "you have a great sign when it gets the intended message across with as little as possible. Less is more when it comes to great signs.  A clean, well-lit sign catches the eye and helps the consumer or shopper take notice." #YourSignGuy
When he's not at Sign Effectz, Inc., Eric spends time with his three dogs. He loves all animals, but dogs especially.  He also enjoys listening to music (just about any kind), watching sports and reading books.
Eric's background in selling, fabricating and installing signs pays off in his role as Project Coordinator.  We welcome him aboard!