PYLON SIGNS
Your Business, Illuminated
Typically a double-faced internally lit cabinet mounted on steel poles, freestanding Pylon Signs can do more than just guide customers to businesses. They can be enhanced with artistic features like LEDs, neon and sculptural elements to really grab people's attention.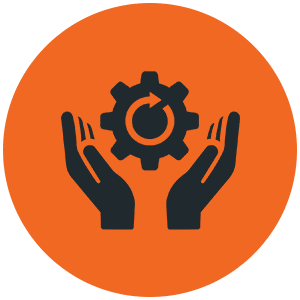 TURNKEY SOLUTIONS PARTNER
Sign Effectz is a one-stop shop for all your signage and architectural element needs. From concept to completion, we handle it all.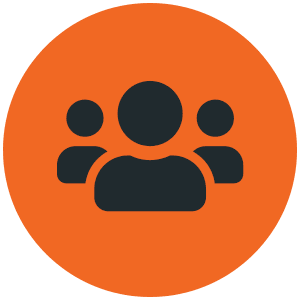 DEDICATED PROJECT SUPPORT TEAM
From idea to installation, you'll have a dedicated team assigned to your project to guide you every step of the way.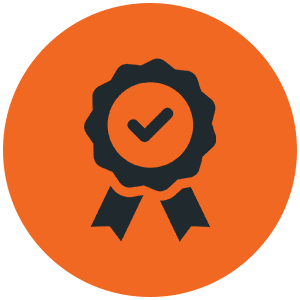 HIGH QUALITY CRAFTSMEN & MATERIALS
Our team of highly experienced craftsmen will handle every aspect of your project, using only top-quality building materials.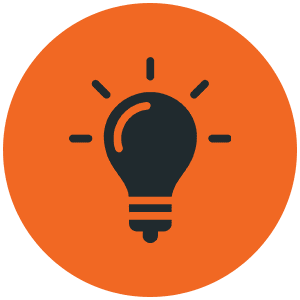 KNOWLEDGABLE OF LATEST TRENDS
Our research & development teams stay abreast of all of the latest trends in signage materials and architectural applications.
WHAT OUR CLIENTS HAVE TO SAY
"From the multiple designs and layouts of our signage all the way through to the permitting and installation, the Sign Effectz team was there with us through it all. Together, we talked through options for each or our signs and their expert insights created us a guide for which path to ultimately follow. The install was timely, efficient, and turn-key despite our occasional late additions and changes to the original designs. Sign Effectz played an integral role in the opening, branding, and aesthetically-pleasing look of our new ballpark."
"I just want to say the sign is awesome. Lit up it's beautiful. It looks 3D, love it. Before they hung it, I was not enjoying it because it looked small but after they hung it and lit it up, we're very pleased. Thank your staff for me."
"Sign Effectz performed superbly in providing the latest wayfinding for Milwaukee Regional Medical Center. From design to installation, they met all of the campus goals and were installed on time. The quality of the signs, their assistance in properly siting the final locations, and their ability to accommodate other construction in the area was instrumental in the successful completion of the project. We hope to work with Sign Effectz in the future and highly recommend them."
"I wanted to commend you and your team on a great install for the Improv…thank you for all the hard work. It was a pleasure working with Sign Effectz on this project."
"I worked with Cliff and the install team at Sign Effectz, Inc. and I couldn't have asked for better customer service and professionalism. They have a deep understanding of signs and I felt confident in their work from the beginning of the process. Thank you, Sign Effectz, Inc."
"I wanted to compliment you on the job that your team has done for us at the Holiday Inn Express this past Spring. Working with Don on the last two Hotel Projects has been a pleasure. He makes it all come together in a nice clean package and worry free on my end. I would definitely recommend you guys to anyone and I look forward to working with Don and the crew on the next Hotel."
"Sign Effectz did a fantastic job for us on the Foxtown Brewing project in Mequon and their building in Germantown. From the drawing proofs to samples and mock ups, they gave us confidence that we were getting the desired look, color & design for the various letters and signs required. Pricing was fair and they completed the work on time in the schedule given to us. We plan to work with Sign Effectz again and I would recommend them to anyone with signage needs."
"We chose Sign Effectz, Inc. because their approach and capabilities are very compatible with ours. We had zero issues working with their team."
"Josh, we love you! I noticed this morning that the marquee sign was fixed. You have a new friend in the Rivoli. Thanks a million!"
"We approached Sign Effectz with a very specific design of a large scale, 3D wall mural / installation, that included a range of materials and required a specialized approach to material selection, fabrication and permanent installation. The team at Sign Effectz exhibited the knowledge and professionalism we were looking for in a project partner. The installation process went very well and we are thrilled with the results."
"The wireless is great so we can change the sign remotely, which we do often. Brightness, colors and display are just fantastic as it really allows us to vividly display our logos, messages, etc. that are extremely eye catching in all weather conditions. Our sign was a huge step up for us compared to our old sign. Not only do we see the sign as a representation commensurate with our flagship location, but we also continue to find new ways to utilize its abilities for our marketing purposes."
"We recently partnered with Sign Effectz to design, fabricate and install the signage for our new Café Hollander location at the Corners of Brookfield. We couldn't be more pleased with the results. They delivered a solution that was brand-right and budget conscious, all while coordinating details from start to finish. This project proved we can count on Sign Effectz."
"Sign Effectz, Inc. is great to work with on new signs. They understood quickly what we wanted to accomplish with the BelAir Cantina sign and outdoor canopy. Their design concepts were spot on, execution from start to finish was professional and their installers were great. I would definitely work with them again on any new restaurant sign project."
"Sign Effectz has by far exceeded my expectations for my business sign. My sign was beautifully designed and crafted; I am always getting compliments on it! Adam and his crew were not only creative; they were knowledgeable and completely trustworthy. I look forward to working with Sign Effectz again."
"When I need a reliable and creative sign company to assist with a new sign, Sign Effectz, Inc. is there for me. Their customer service, design expertise, accountability and professionalism are excellent. I would recommend using them for your next sign project."
"You guys did a great job. The site looked clean and the installation went smoothly. We were impressed with the work. I have been impressed with your customer service and the quality of work done by your technicians. I appreciate all the hard work! Thanks!"
"I had a design and fabrication challenge that needed outside perspective and I typically look for such guidance from colleagues. On the Robbie Waters Library project, AFX and Adam Brown stepped in as a creative partner in every stage of the design process. His commitment in supporting the artist's vision helps create something that has never been seen before."
"We couldn't be more thrilled with the 3 new signs. Months later, we are still getting compliments on how much people like them. They're easy to ready, super easy to program and tech support has been great so far. From a design/install side, Sign Effectz was top notch to work with from start to finish. You can tell they take pride in what they are doing. The project was completed on time and within the budget and we were delivered what was promised."
"The cross looks great. We are very happy with it. Also the installers were very easy to work with. I think they were as excited about the way the cross looked as we were. Thank you."