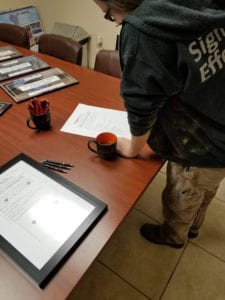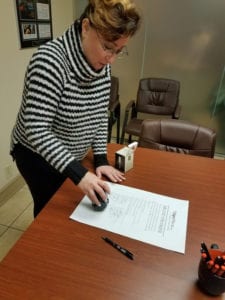 Sign Effectz isn't just a standard sign manufacturing company.
Our goal is to provide customers with access to a multitude of creative resources, materials, R & D and technology.  We are passionate about producing "sculptural interpretations of graphic art" and creating products that evoke emotion.
The core values we have mean that we stand behind everything we build. We help customers achieve their artistic expression by creating something completely unique. And it's the passion our entire team has for delivering results to our customers and their reaction to it.
None of that means anything unless you believe in a set of core values and promise to live them each day. That's why we gathered as a group on January 15, 2019 to put our signatures on Our Promise.  It's our way of kicking off 2019 on the right note, reminding ourselves of why we do what we do.
Here's what everyone in the company commits to:
We combine creativity and technology to provide customers with a visually effective and physically durable product that strikes an emotion and puts their personality behind it. They're not buying a sign. They're investing in a relationship.
We'll do what we say!
If we make a mistake, we'll man up to it!

When this is done, we'll maintain integrity with the Customer and develop a long, trustworthy relationship.

We are more than a sign shop.

We are an art studio with artists and craftsmen that manufacture ideas into structural interpretations of graphic art. 

We'll collaborate with the Customer every step of the way.
We'll find a way to get it done!

When they bring us their difficult projects, we'll find a way to get it done!

We'll provide quality workmanship and professional delivery.

Ensuring the Customer's project will go smoothly. Even the best laid plans can go astray, our core values are what will bring it all back in line.