We'd love to hear from you!
Call (414) 264-5504 or send a message:
---
Team Members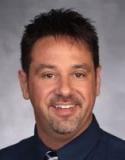 Michael is a sign industry veteran committed to excellence and customer satisfaction. Having started in the business in 1994, he has done everything from small vinyl letter signs at a local convenience store to managing national accounts. He began his career as an installer and fabricator to get a feel for the industry with the plan to move into sales. It has given him an in-depth appreciation for how to successfully manage every step of the process from sign design to installation. According to Michael, "I love the creativity and the unique projects we create here. It's not just a square sign out of a cookie cutter; we create branding solutions."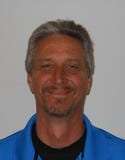 Don has 25 years in the Sign Industry, specializing in Sales, Design, Project Management and Governmental Approvals. Sign sales include the entire Sign Effectz, Inc. range of products and services from large scale Custom Sign Projects and Corporate Identification to Turnkey Projects and LED Displays. "A company's signage has such a huge impact on its brand image and its ability to draw new customers in, we take that very seriously on every project at Sign Effectz."

As Account Manager, Josh has dedicated himself to helping customers discover the many ways we can serve them, including leveraging the creativity of our AFX Division.  His primary responsibilities: build and maintain customer relationships, prospect for new business, perform customer-mining and keep our CRM system up to date as needed. According to Josh, "there is something highly unique about this company.  It's our uniqueness and diversity that separate us from any other company out there.  We're not afraid to do just about anything.  We keep the door open to new, cutting edge sign ideas."
Count on Cliff Bayer and his dedication to excellent customer service to assist with optimizing the visibility of your new sign. He's a big fan of out-of-the-box sign designs that strike an emotion. Cliff is responsible for ensuring each of his sign projects goes smoothly from start to finish. According to Cliff, "great signage is critical in getting our customer's brand in front of the right people at the right time. Creating unique custom signage is the cornerstone of our business."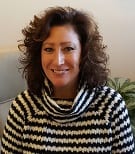 Working as an Office Manager at Sign Effectz,Inc., Sandy juggles several hats.  Sandy says what she enjoys the most is that every day is different.  With over 25 years of experience in Accounting & Finance she is responsible for managing the accounting and financial activities such as payroll, A/R, and A/P.   As the Human Resource point of contact Sandy overseas employee records, updating databases, maintaining company benefits and 401k compliance.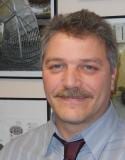 Rick is a third generation sign builder and is responsible for finance, estimating, scheduling and maintenance. His goal is to establish positive working relationships with customers and to see the excitement on their face when they receive the finished product. "The highlight of my career in sign-building has been watching this company go from just a 4 person operation in a garage to an 18 employee company with a perfectly laid out 17,000 square foot custom manufacturing facility."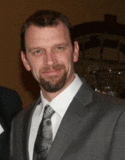 Adam founded Sign Effectz, Inc. as well as the AFX Division and provides leadership, vision and project-level direction for both companies. His specialties include Materials R & D, "Value" Engineering, Design, Project Management, Fabrication and Installation. "If I've learned anything in the sign business, it's that signs are much more than nuts and bolts. The best definition I've heard came from a Rhode Island School of Design graduate I worked with: Signs are sculptural interpretation of graphic art. For me, that's what I've always felt."