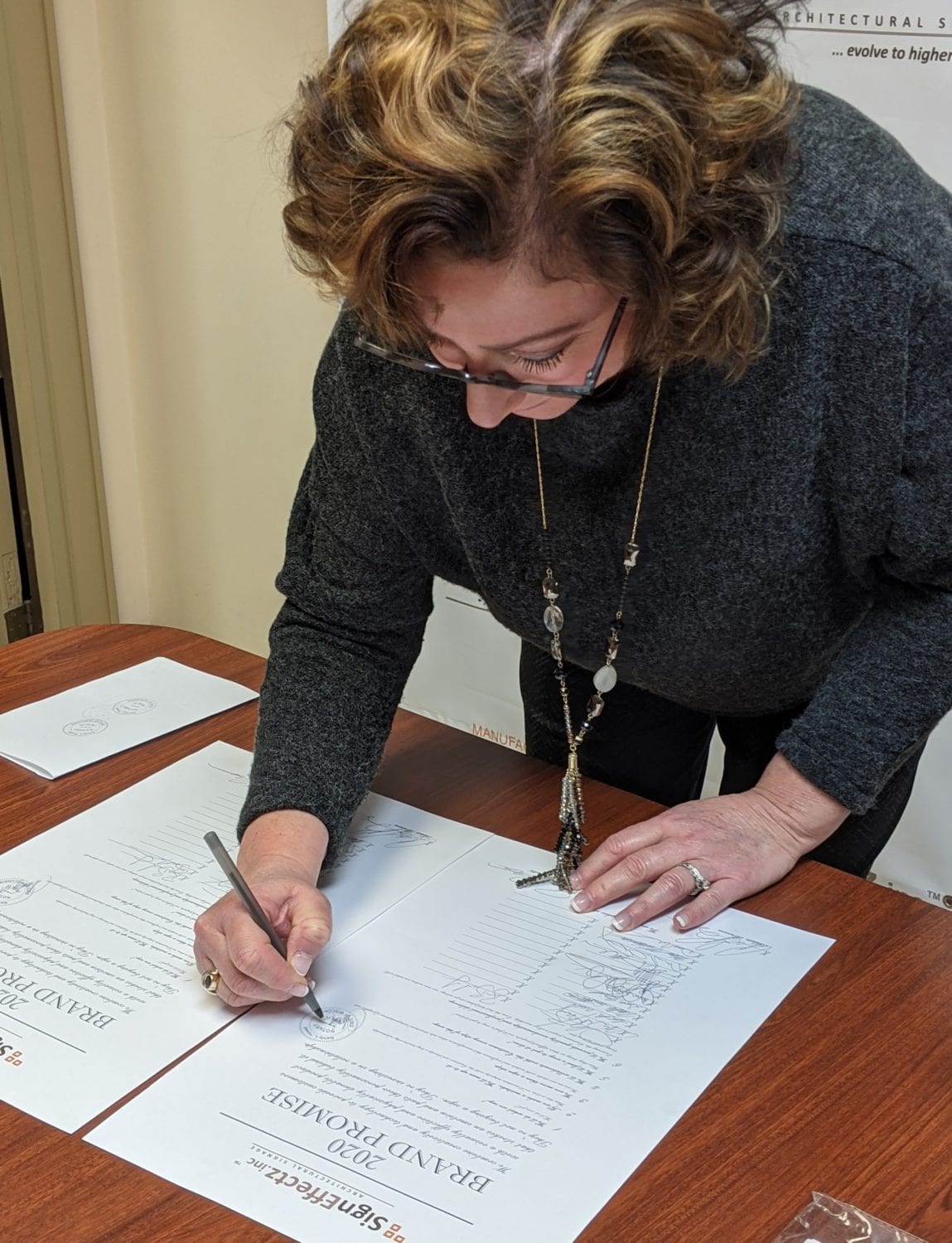 You don't settle for ordinary. Neither do we.
Our goal is to provide you with access to a multitude of creative resources, materials, R & D and technology. And that goal is backed up with a set of core values.
We stand behind everything we build and install. We're so much more than a sign shop. Our entire team has a passion for delivering results to our customers and seeing their reaction to it. The entire company culture is built around this.
That's why we gather as a team to renew our commitment to Our Promise.  It's a perfect reminder of why we do what we do.
Every employee commits to these values:
We'll do what we say!
We'll do our job and always follow through on promises.
If we make a mistake, we'll man up to it!
We want to maintain integrity with the Customer and develop a long, trustworthy relationship.
We are more than a sign shop.
We are an art studio with artists and craftsmen that manufacture ideas into structural interpretations of graphic art.
We'll collaborate with the Customer every step of the way.
We'll find a way to get it done!
You can bring us your challenging sign projects; we'll find a way to make it happen!
We'll provide quality workmanship and professional delivery.
You can count on your sign project going smoothly.
Even the best laid plans can go astray, but our experience and core values help get issues fixed.
– Adam Brown, President & Rick Rossetti, Vice President