Employees are the rock stars at Sign Effectz, Inc.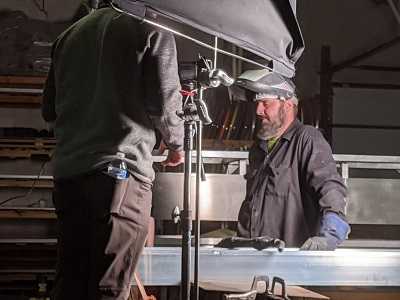 That was never more evident than when Alliesco and Bader Rutter shot video in our shop for Zoro.com.
How cool was it that the work they do day in and day out was recorded and published for the world to see? We are absolutely thrilled that our employees were treated as Hollywood celebrities.
Thirty production specialists from audio technicians to camera operators to wardrobe people descended on our sign shop. They morphed our hardworking employees into Hollywood stars for a day. It was a complete and welcome departure from what they do. It was their day. We are super happy our employees had the chance to experience this.
Adam Brown, President, Sign Effectz, Inc.