In my mind, what makes a business essential goes beyond the government's technical definition. Being essential is all about you and me remaining healthy, both physically and economically. It's about playing an essential role in our families and communities by contributing what we can.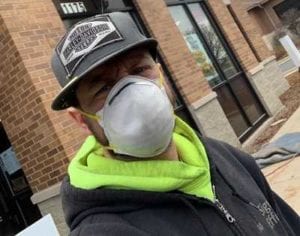 There's a moral obligation to do what you can from a health safety standpoint. And to do what you can to support the health of our economy. Like you, I'm seeing great grassroots efforts to support local businesses.
If you're not spending, there's no growth. We are fortunate to have the ability to rub nickels together. Some businesses have even lost that.
The thought that goes through my mind is this. I'd love to be sitting at home, avoiding potential exposure to the virus. However, I have a duty to the economy and my employees. They have to pay their mortgages and put food on their tables. If I don't take the risk, they can't achieve that.
Our country is up to 22M unemployed. Eventually, state and federal stimulus funds will run out. I personally am skeptical about how long such programs can last.
GET IN TUNE
Business owners have to be in tune with how employees may feel anxious about doing their jobs. Employees go to work on behalf of their family. It's the moral obligation they feel to provide for them. If you have the ability to work, you should. That makes you an essential worker in my book. But be careful. We're following the CDC guidance for protection. We're even making face shields for our employees. But that doesn't remove the anxiety completely.
On the other hand, if everyone went home, our nation will end up with a problem bigger than the coronavirus. I see posts about cabin fever and isolation. While, I sympathize with those folks, the overriding fact is that broad economic damage will be devastating.
This is such a strange war we're all waging against an invisible enemy. So much is at stake. Physical health. Mental health. Behavioral disorders. It's easy to bury your head in the sand and hope it all just goes away. The reality is that ain't going to happen.
Another reality is focusing on making money. Not for profits or owner enrichment. Rather it's for paying the bills so money flows back into the system. Keep our local economy humming. Keep the mechanic, the subcontractor, the chef all on the job.
SPEND IT IF YOU CAN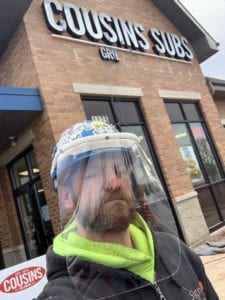 Don't sit on your stimulus checks. Spend it on your household's most urgent necessities. If you can, spend it on things that will help boost the economy because it'll make everybody stronger. Hire the contractor to fix your driveway. Hire the plumber to replace that aging hot water heater. Order take out food as often as possible.
These transactions will keep our community's economic engine healthy. It'll get you better employment, it'll generate new startups, it'll innovate new products and it'll enable businesses to hire more people.
In these times, it's vital for everyone to do what they can for the greater good. Volunteer for something. Call your neighbor to see how they're doing. Google "how can I help during the Covid-19 pandemic". Research it. Get some training. Learn a new skill. Don't be shy. You'll be welcomed.
Everyone's character starts with moral fiber. The majority of our population has solid moral fiber. I encourage you to contribute in some way, shape or form.
This is not business as usual. Sales are down. Expenses continue. Just because you're open for business, doesn't mean its economically advisable to do so. I'm no economic expert. But I do know that if we do everything in our power to contribute to this shared experience, we'll come out of this strong.
Adam Brown