Feeling thirsty? Check out Indeed Brewing Company's new brewery in the Walker's Point neighborhood of Milwaukee, Wisconsin. #Prost
A NEON TOAST TO MILWAUKEE!
After noticing the brewing equipment when you first walk in, you'll be greeted by an animated neon sign that reads "Hello Milwaukee". Indeed reached out to us because of our reputation for creating outstanding neon signs.
The colorful neon sign we built and installed is strategically located just inside the entryway. It's designed to be seen from the sidewalk, inviting folks in. It's the perfect backdrop for selfies, making it extremely Instagram-worthy. Because it has animated movement, the new signage appears to be "toasting" everyone that comes in.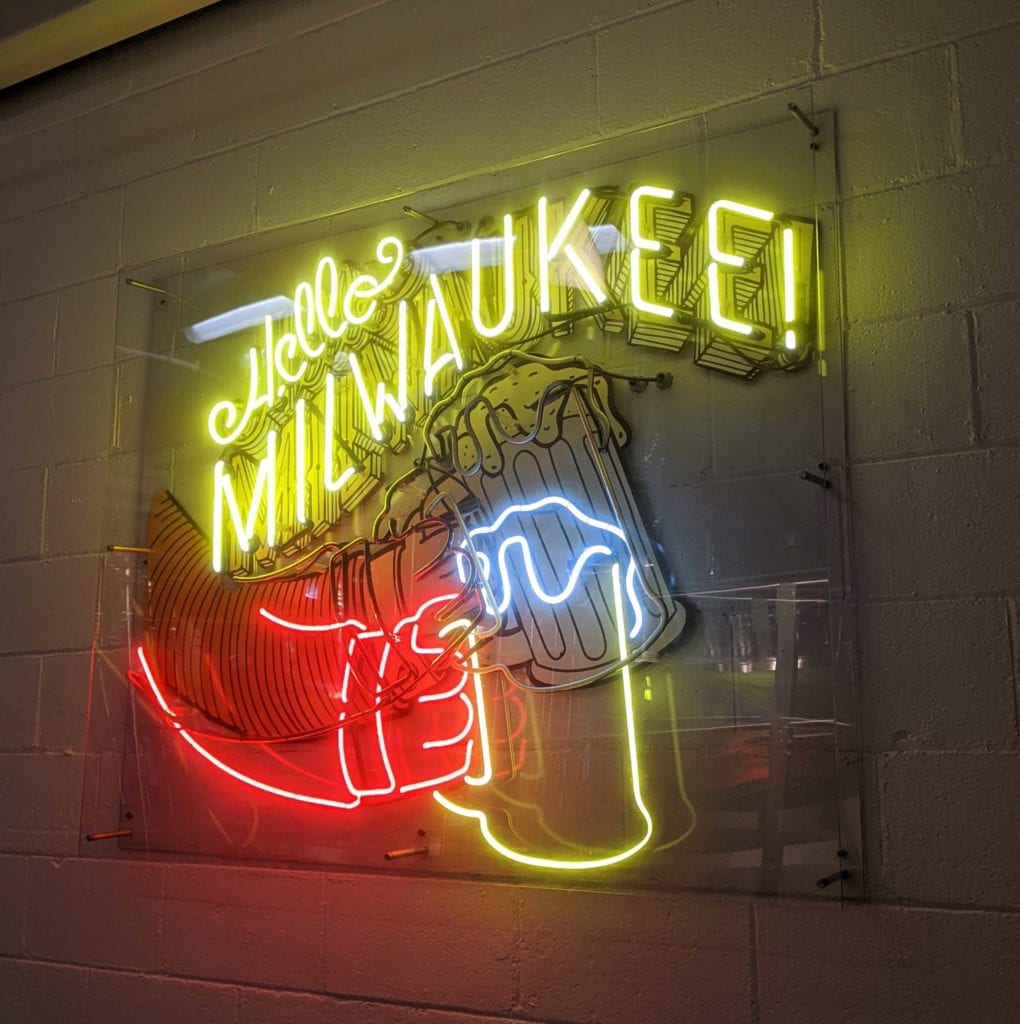 IN THE TAPROOM
It was a pleasure working with Indeed's design team on the interior graphics and sign. For maximum brand impact, their logo was precision-routed from double layers of 3/4" wood planks, made of Baltic Birchwood, then applied to the digitally-printed vinyl wall graphic."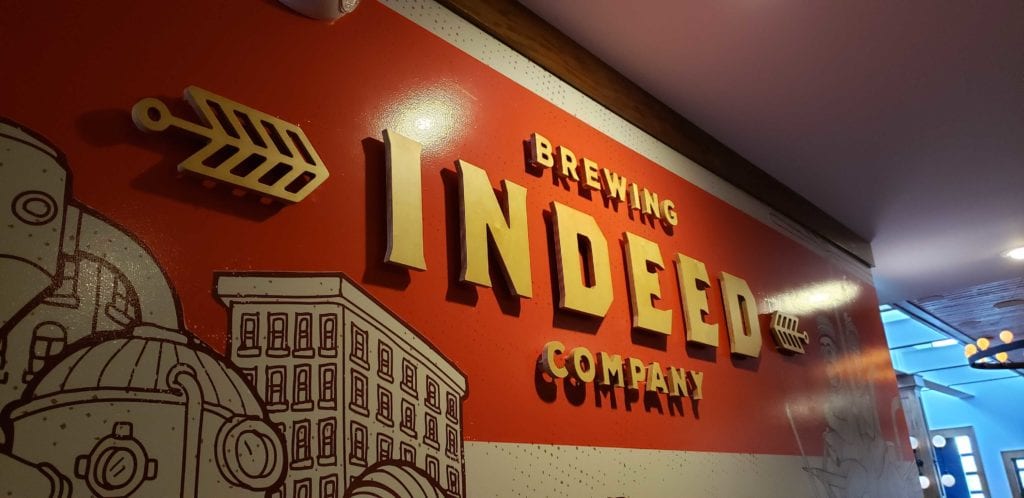 YOU CAN'T MISS IT
It's hard to miss the great-looking, bright orange exterior blade sign as you drive down 2nd Street in Milwaukee. We installed this beautiful new signage, which was fabricated by SignMinds in Northeast Minneapolis. Our engineer pitched in by custom designing a mounting bracket that aligns perfectly with the brewery's brand image.
Here's how Cliff Bayer, Account Manager, describes it. "Their opening has been a great success and we're delighted to have helped them stick to their timeline. Instagram has been exploding for them with the help of the neon sign. They've made all the right moves with their beer menu, such as the Milwaukee German lager. We're delighted to have shared a beer with the owner on a job well done!"