Mom always told me, "Happiness is a choice" and it got me thinking.
I'm sure many of you are aware of your emotions and how one can go from happy to sad in the blink of an eye. One thing became clear to me through my years, If you're unhappy, you have to try and look at your thoughts from another angle. Happiness isn't easy, it doesn't just land in your lap. You have to work at it and take charge of it.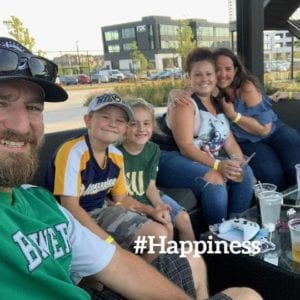 Sounds tough, right? But you can control it. As a matter of fact, you're the only one that can. You can't expect anyone else to be your happiness or be responsible for it. They can certainly contribute, but it's not about them. It's really got nothing to do with anyone else. You have to own your happiness.
And please don't count on society, the media or politicians to be your savior or take care of you. It will only lead to more disappointment and that mindset has long term negative effects. It creates dependence and vulnerability. These create a rollercoaster of fear and sadness. It's the "I need someone else to pull me up" mentality and you need to "knock it out".
Today's society has led a lot of people to a sense of entitlement. "Somebody owes me something". There are 7.8B people on this earth. Most folks don't understand how small they are in this world and they lack gratitude for what they already have. Gratitude is a powerful contributor to happiness. If you appreciated what you have and need less, disappointment or sadness gets knocked down the ladder.
At the end of it, the person's help you need most is your own and when you come to that understanding you will, like the blink of an eye, be happier. There's power in independence. You have the control and power to be happy and maintain it. Just like the more you exercise the stronger you become. So why not start now, one push up at a time.