A big Sign Effectz, Inc. thank you to Paul Gores and the Milwaukee Journal Sentinel for sharing the story about the new exterior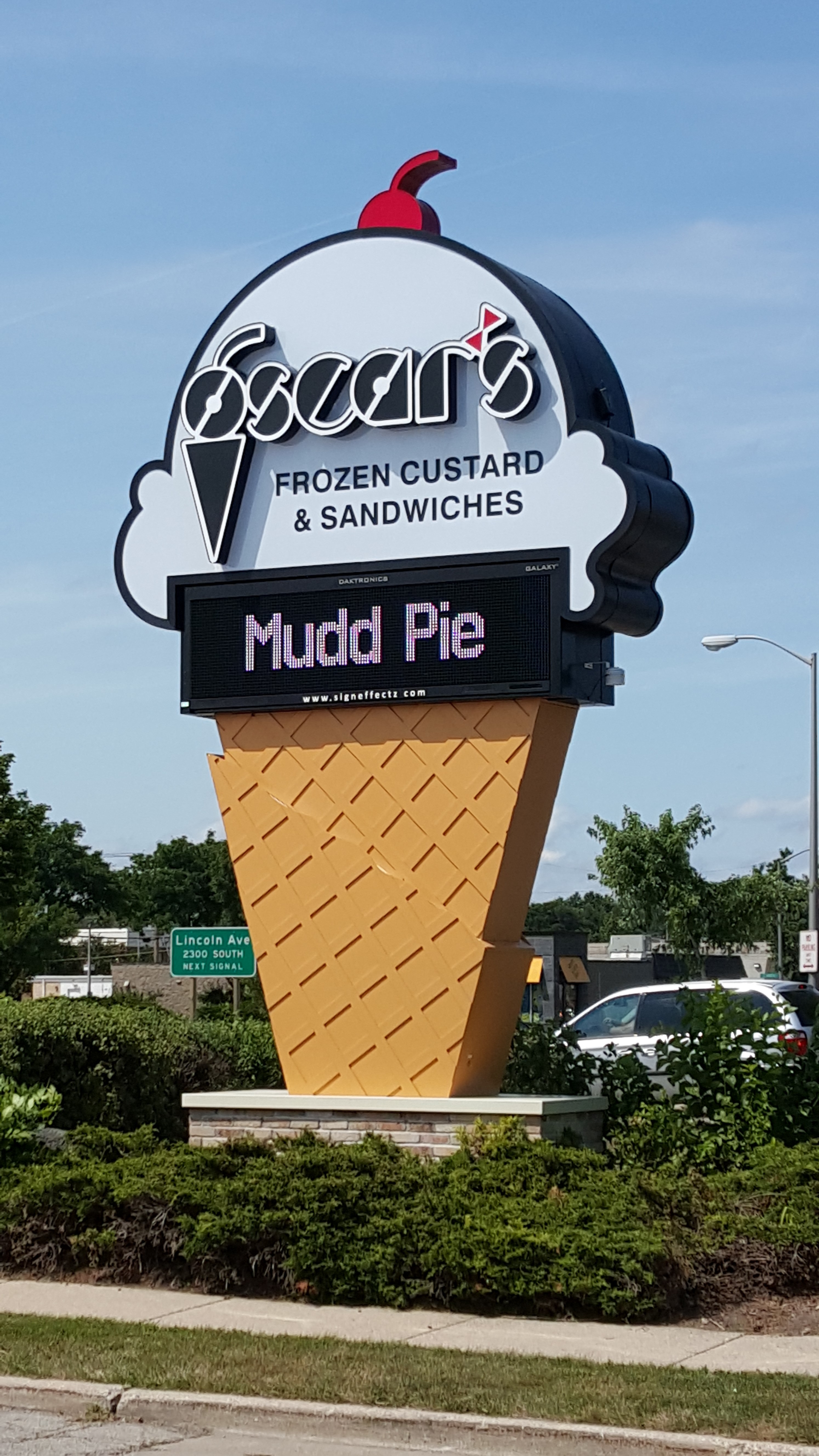 signs at Oscar's Frozen Custard and Sandwiches! The signs were honored by Signs of the Times magazine (an ST Media publication) with a first place award (free standing electric signs). And thank you to Jim & Suzie Taylor for the opportunity to build and install these highly creative and unique signs. It was fantastic collaborating with them.
Click here to check out the story by Paul Gores of the Milwaukee Journal Sentinel.