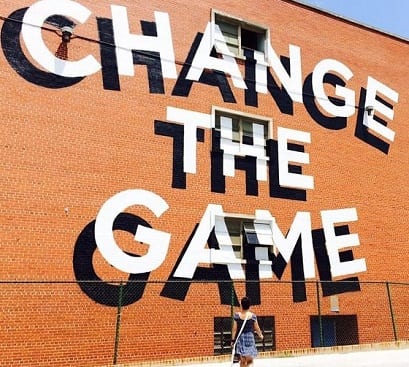 Digital advertising reaches consumers everywhere today.  We're bombarded by Facebook, Instagram, Twitter and Snapchat advertising, pop up ads, email blasts, etc.  This got me thinking about where retail signs fit in to the big picture.
WE'RE TOO CONNECTED. I'd say we live in an over communicated Society.
Technology is cool, but it has its limitations and drawbacks, when it comes to the overall consumer experience.  These days, almost all our time spent on the phone or tablet device drives many of us away from real human interaction. Go into a restaurant and people watch for a few minutes. Funny most are starring into some type of screen.
Believe it or not, some of us starve for that human interaction in our daily lives and begin developing cravings for a more personal experience. We want face to face time with our family and friends as well as when conducting personal business.
That means gathering together either at a restaurant or some other public space.  Consequently, brick and mortar retail establishments such as restaurants, taverns, lounges, etc. need to up their game when it comes to exterior signage.  It also means retail stores, banks, etc. still need to put stock in how well their signs attract consumers.
I know for a fact that drive by visibility is the #1 way customers find my restaurant in Port Washington, WI. How do I know? They told me in a recent survey.
Still want more proof? According to the U.S. Census, 92 percent of purchases continue to be made off-line. And, contrary to popular belief, as many as 82 percent of millennials say on surveys that they prefer to shop in a brick-and-mortar store.*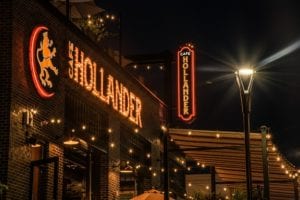 WHAT'S HAPPENING TO OUR ATTENTION SPAN?
Today's brands have mere seconds to grab attention.  Our attention span seems to go down further and further with the advent of each new digital platform. We don't even watch 3 or 4 minutes videos any more.  We're down to 10 seconds or less.  In some cases, we're even down to just a GIF! Think of the immense pressure that puts on commercial signage to get noticed?
CONCLUSION
Design drives innovative signage. The premise is simple: count on retail signs to create an innovative way of grabbing consumer attention.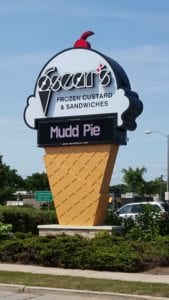 Signs, of course, aren't meant to replace the various forms of online advertising.  However, there is a direct relationship between online marketing that brands do and their retail signage.  They're all working together in an integrated marketing strategy.  Where do signs fall in that strategy?  They close the deal!
*Entrepreneur Magazine; "Brick-and-Mortar Retailers Must Innovate to Flourish in a Digital World"; August 26, 2016.