It's an elite group of card players that make up the Fire Keeper's Club at the Potawatomi Hotel & Casino in Milwaukee, Wisconsin. It's one of the most popular clubs of its kind in Wisconsin. Members play slots, table games, poker or bingo, and receive red carpet treatment.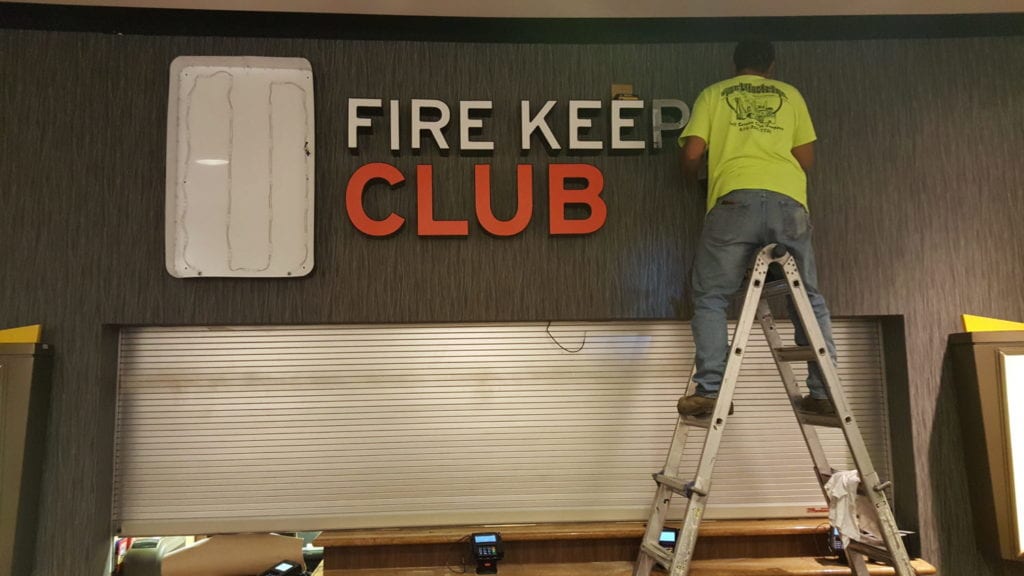 So you don't design and install just any ordinary sign for the area in the casino that caters to this elite group. You want an interior sign that conforms perfectly to the classy, bold, high end image of the nearby space. The channel letter sign consists of one flame logo badge and 15 individually mounted letters. #casinosign
The letters are formed from pre-finished black aluminum returns with aluminum backers. The faces are formed from white acrylic with 1st surface applied 3M translucent white vinyl film printed to match the client's branding colors. Letters are interior lit with white LED's while the Potawatomi orange/red letters are interior lit with red LED's.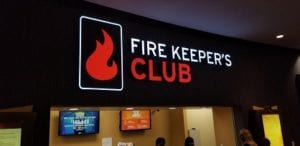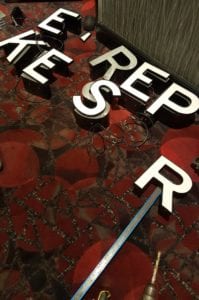 The bright orange and red flame symbol are synonymous with the casino and its new luxury hotel. The flame is integrated into the company's logo and there is a dramatic flame burning bright in front of the casino as you approach the entrance. It stands to reason the flame would be a part of the new sign for the Fire Keeper's Club. The opaque vinyl of the flame symbol was printed to match the client's new wallpaper.