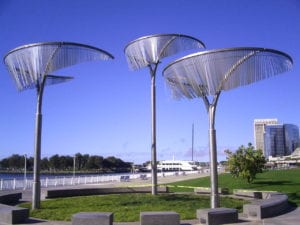 What happens when the discipline applied by construction project managers and real estate developers finds its way into collaboration with sculptors and other artists?
According to Frank Berry, an engineer who has worked with the AFX Division of Sign Effectz as well as many artists over the years, many good things can happen!
Our Director of Marketing, Mike Quill, sat down with Frank to explore this topic and get Frank's take on the techniques that have been well-established in "the built world" and how they can be applied to advantage in the realm of the art.  You can read more in this Milwaukee Journal Sentinel article.