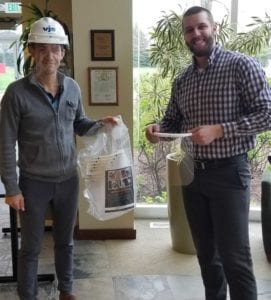 As you know, the Covid-19 situation is evolving rapidly. However, there seems to be one constant. That's the need for personal protective equipment (PPE). It's especially true for essential businesses like construction. Crews are out there making sure projects move forward. The need for safety equipment shouldn't slow them down.
That's why we committed a number of our resources to building face shields for our general contractor partners. I'm proud to say we started personally delivering them earlier this month and plan to hit a number of others in the coming weeks.  Shout out to  Josh  Brown,  Account  Manager,  for taking the lead on this.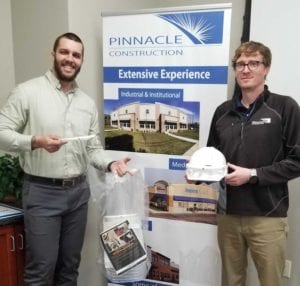 I want to thank the general contractors in the greater Milwaukee area for all they do. They're keeping our infrastructure alive and well and they're ensuring our local economy keeps humming along. Much appreciated!
Stay safe and stay healthy!