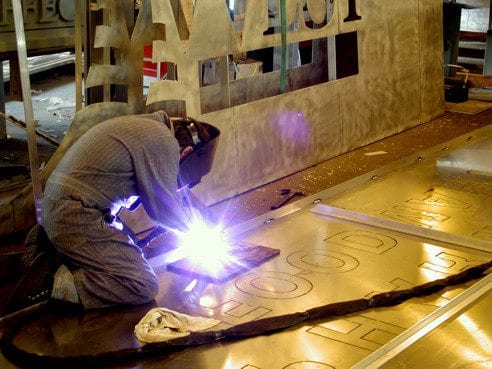 Our commitment to excellence in sign-related services and quality has made us an industry leader. The customer always comes first and we constantly strive to exceed your expectations! We understand that prompt, responsive sign-related services are what you require to maintain your company image and we value your business.
Our depth of experience and custom sign services will deliver the results you deserve. We offer the benefits of a custom sign fabrication facility, complete sign installation fleet, and responsive sign maintenance technicians. Let our experts assist you with sign permitting and reduce risk with our prototyping and concept testing.
Studies show that exterior building signage brings in customers. In fact, they attract new customers more than any other form of advertising. It is one of the most visible aspects of your brand; our sign service experts will help make sure it is up to your standards!
Sign Effectz, Inc. is one of southeastern Wisconsin's premier sign manufacturers. Let us put that experience to work for you with our complete set of sign services.
You guys did a great job. The site looked clean and the installation went smoothly. We were impressed with the work. I have been impressed with your customer service and the quality of work done by your technicians. I appreciate all the hard work! Thanks!"

– Lisa Serpas, Project Manager, Federal Heath