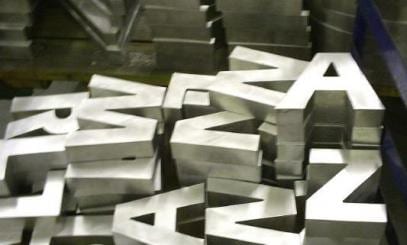 Perhaps the most common sign type, custom channel letters combine the high visibility of dimensional letters in the daytime with internal illumination at night. Sign Effectz uses welded construction for its aluminum channel letter bodies with neon or L.E.D. illumination. Faces can be acrylic or polycarbonate with a range of colors produced by overlaying translucent vinyl graphics.
When access to the backside of a wall is available, channel letters may be installed individually and flush to the wall surface, otherwise the channel letters are installed on a raceway (an aluminum box which contains the power supplies and wiring), which is then mounted on the building.
Custom channel letters are ideal for just about any business or institution that desires a professional, highly visible image, from grocery stores to universities to manufacturing companies.