Our vision is to be an innovative leader in advertising technology,
inventing new products that inspire their audience.
Custom Sign Manufacturer
The beginning of Sign Effectz, Inc. was quite humble.  The company was literally started in the owner's garage.  We evolved over time into one of Milwaukee's premier creators of cutting-edge business signage.  It required several years of proving ourselves as a reliable and knowledgeable builder and installer of custom electronic signage.  It also required us to bring service benefits and economic benefits to our core customer base of real estate developers, architects and property managers.
We've been in business since 1996.  As a custom sign manufacturer that blends creativity with technology, our job is to provide visually effective and physically durable signage. We have experience in all types of signs, including exterior building signage, outdoor monument signs, L.E.D. channel letter signs, sign service and sign repair.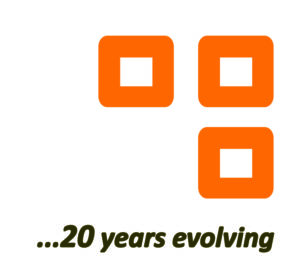 Anything is possible at Sign Effectz, Inc. when it comes to exterior and interior signage! No job is too big. We have a wide range of manufacturing methods at our disposal and an extensive knowledge of materials. It takes the mystery out of material selection for you; we get it right the first time!
What We Offer
As a custom sign manufacturer, we offer a variety of sign-related services in addition to manufacturing, which makes life more convenient for our customers. It reduces paperwork and transaction costs as well as eliminates the hassle of dealing with multiple vendors. In addition to Custom Sign Fabrication, look to Sign Effectz for Sign Maintenance & Repair, Installation, Turnkey Projects, Prototyping & Testing and Community Approvals.
For those interested in something different, check out our AFX Division, the company that is revolutionizing the relationship between art and signage.  Our AFX Division provides architects, artists and design professionals with the engineering, materials and methods needed to fabricate and install "creative architectural objects".  Examples include kinetic sculpture, active facades and ornamental building components.
Anything is possible with Sign Effectz, Inc. and AFX!  The two divisions support one other. AFX does the R & D, which in turn allows Sign Effectz to implement many of the key learnings into the sign engineering and designs.
"When I need a reliable and creative sign company to assist with a new sign, Sign Effectz, Inc. is there for me. Their customer service, design expertise, accountability and professionalism are excellent. I would recommend using them for your next sign project." -Paul Hackbarth, Greenfire Management Services, LLC